Description
Traveler's Chosen
Weapon Questline
Complete a series of quests to acquire this Exotic Sidearm!
This weapon is obtained by completing a questline you get from Asher Mir.  Traveler's Chosen deals KINETIC damage and is equippable in the kinetic weapon slot.  If you need assistance completing this questline the Guardian.Services team is here to help!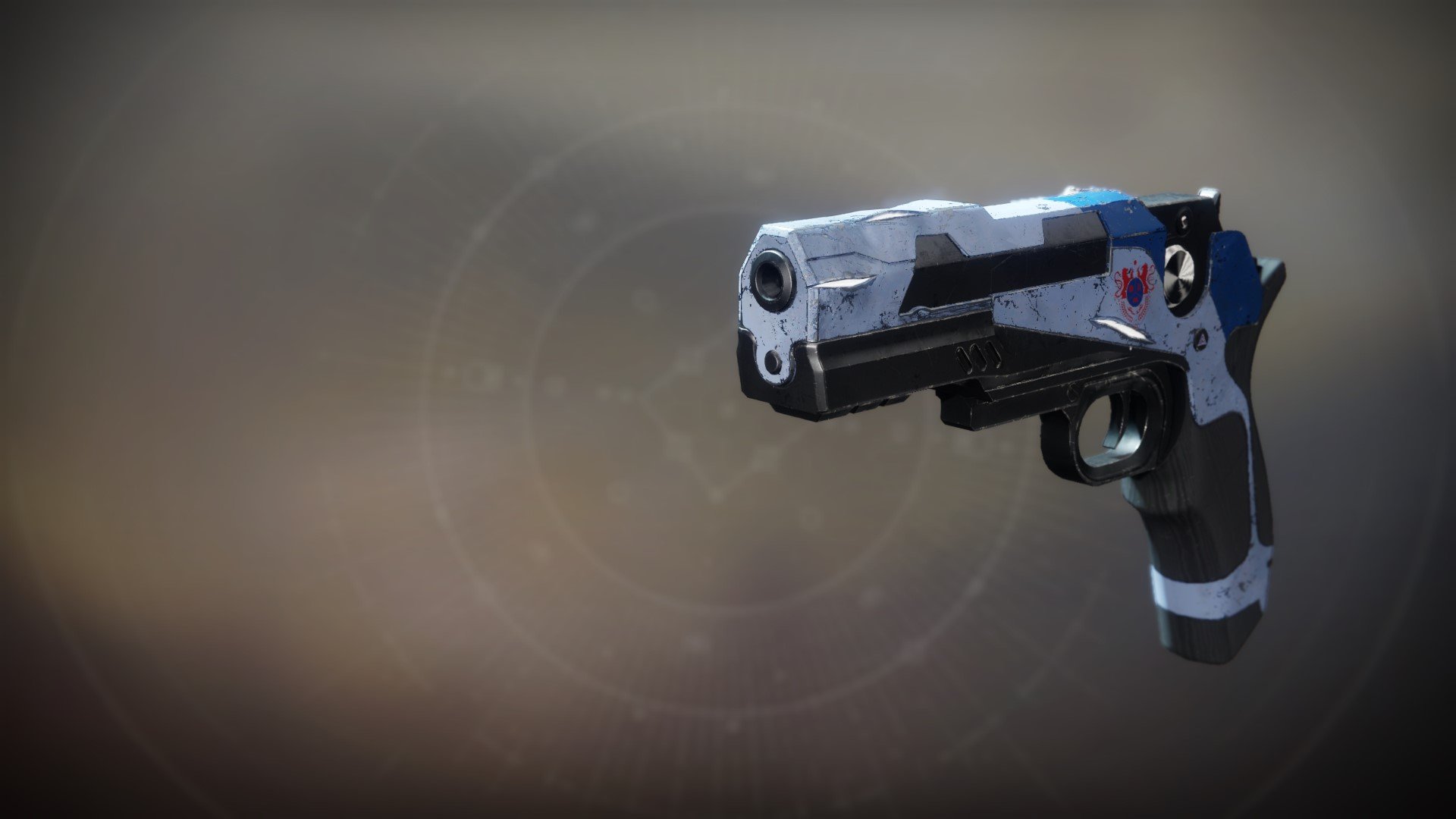 Rewards from completing the Exodus Evacuation
SILICON NEUROMA
DUTY BOUND
D.F.A.
BRAYTECH OSPREY
MINDBENDER'S AMBITION
EVACUATION: IO

Meet Asher on Io and tell him Zavala has ordered him to evacuate.
Observer Effect
Help Asher investigate the Pyramid's influence on Io.
Into The Pyramidion
Complete the Pyramidion strike, and collect Scan Traces by defeating Vex anywhere on Io.
Double Blind
Complete the adventure "Unexpected Guests (Heroic)" to learn what's behind the spike in Taken activity.
Fleischman-Aschheim Axiom
Return to Asher with your findings.
Evacuation: Titan
Meet Sloane on Titan and tell her Zavala's concerns.
Clearing The Decks
Defeat Hive Knight Dek-Thra in Lost Sector: Methane Flush located in Siren's Watch near Commander Sloane. Open the chest in Methane Flush.
Asset Interception
Open chests protected by Hive Ultras in the Solarium and Festering Halls to claim their Golden Age tech.
Be The Wall
Complete the strike "Savathûn's Song," and defeat Hive Ogres, Wizards, and Knights on Titan to collect Tech Fragments.
The Will Of A Titan
Return to Sloane with your report.
Report To Zavala
Return to Zavala for further instructions.
Evacuation: Mercury
Meet Brother Vance on Mercury and tell him Zavala has ordered him to evacuate.
A Shattered Future 
Complete strike "A Garden World" and defeat Hydras, Minotaurs, and Cyclopses on Mercury to collect Timeline Fractures.
In His Footsteps
Complete strike "Tree of Probabilities" and defeat Cabal on Mercury to collect Traces of Osiris.
A Disciple's Plea
Complete the adventure "Bug in the System (Heroic)."
Betters Days Ahead
Return to Vance with your findings.
Evacuation: Mars
Meet Ana Bray on Mars and tell her Zavala has ordered her to evacuate.
Signs Of Life
Investigate Mindlab: Rasputin for a signal from Rasputin.
Recycled Components
Defeat bosses in Escalation Protocol to collect pieces of Rasputin's shattered frame.
Signal Shielding
Complete the adventure "Deathly Tremors (Heroic)" to stop the Hive interference.
Force Reboot
Return to Ana with your findings.
Report To Zavala
Return to Zavala in the Tower.
Requirements
Must be of 900+ Power Level
Must have the Season of Arrivals Season Pass
Order Options
This service is done by account recovery only.   Our team will sign onto your profile and complete the service. Make sure you fill out our checkout form with the necessary details.   We will send you a text and email before signing on.
Frequently Asked Questions
Click the boxes below if you have any of these questions.  If there is something you don't see, feel free to use our livechat or use our contact form.
Do I need the DLC?
You need to have the Season of Arrivals Season Pass.
If I order an account recovery how will I know when you are signing on?
We always contact the customer via text/email before signing onto your account, and then again once finished.  This is why we strongly advise including your phone number before purchasing so that we can communicate with you easier.
Do I require any specific weapons or armor?
No, we will use an item manager to view what is available to use.
If I order an account recovery how do I know you won't mess with my account?