How does this work?
Visit our Shop

Add the service you want completed to your Shopping Cart

Proceed to Checkout and fill out the checkout form as requested

Once payment is made your order is automatically placed in our system.   You should be receiving an email from our website with order confirmation.   If you do not see this email make sure you check your spam/junk folder.    When we are prepared to complete your order we will send you a text and email letting you know that we are about to sign on.   When we are done we will send you another text and email.
What happens after I order?
Once you place an order, it is automatically logged in our system.  We will use the contact info you provided on checkout to contact you before we sign onto your account.  The best method to contact you is via text message!  We use an automated texting system to send you alerts on your order status.
Contact by Text > Contact by Email > Contact directly to your Gamertag/PSN.
The point here is that we don't want to sign you out of your account while you are enjoying a game.
Once we are on your account we go straight to business and complete whichever service you purchased. When we are done, we notify you by the same contact methods and have a completion email sent.
How quickly will my order be completed?
We try our best to complete all orders within 24hrs of payment.   Some services may require longer to get to such as D1 raids or other less popular services.   Also, we occasionally get a high volume of orders for newer services which may slow our completion times.
Interested in getting your orders placed on High Priority?  Check out the GS Fast Pass in our Subscriptions page.
How do I get my order streamed?
If you would like to have your order streamed you can do so by checking the Twitch Streaming button on the Checkout Page.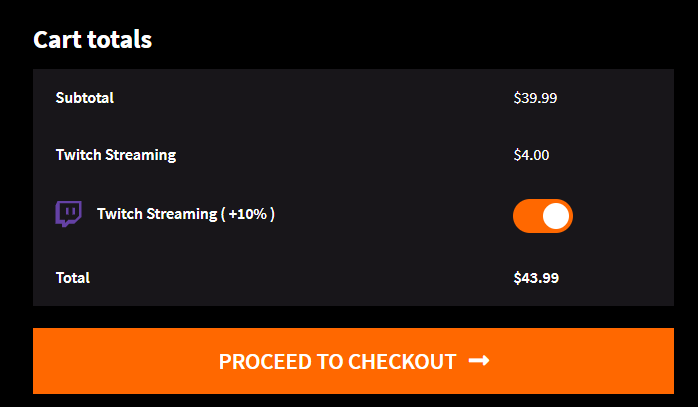 I made a mistake on my order. Can I update the information?
If you made your purchase while logged into your account you can update your order in My Orders.
If you checked out as a Guest you will need to use our website livechat and provide your order number and the updated information.
If you want to make an equal exchange to a different service you can do that as well by contacting our website livechat.
How do I know you won't mess with my account?
We take your account's security very seriously.  Our partners consist of trusted players that work exclusively for Guardian.Services.  Our reputation means everything to us and we have safely conducted thousands of account recoveries for our customers.
We completely understand that there is an amount of trust that needs to be given to let a stranger on your account.  If you are concerned, we highly suggest taking a look at our feedback!  We would also recommend changing your password to something temporary, and then changing it again when we complete your service.
Our team has a strict policy to not tamper with any of your PSN/Gamertags general settings.  Your weapons and armor will not be infused into other gear.  We may use an Item Manager (such as DIM or Ishtar Commander) to move items around or put things in the vault to make space.  Also, we may change controller settings.
Why didn't I get an email receipt?
Some email services such as Hotmail often put our emails in the Junk/Spam folder.  Please check to make sure you get our emails for important order updates.   You should get an email from both us and Paypal.
Which payment methods do you offer?
We accept Paypal. You do NOT need to have a Paypal account.  Paypal accepts Visa, MasterCard, American Express, Discover and several other cards.
Are there any discounts?
We occasionally offer discounts on certain products and large orders.  Also, if you leave a review for a product we will give you a 10%  off discount code for your next order.
Can I play on my account while you are doing an account recovery?
No.  Only one person can be signed onto an account at one time.  If you sign on, we will get signed out.  If we are doing a Trials of Osiris flawless and get signed out it will count as a loss and we will have to restart your card.
Is the Trials of Osiris Flawless guaranteed?
If you order a Trials of Osiris carry or recovery you are guaranteed to go flawless that weekend.  If you ordered a carry and fail to go flawless, we will continue trying and will even set you up with a different team of partners.  You will go flawless or we will refund your money.
Can I work for this website?
If you are interested in applying for a position please fill out the form at www.guardian.services/careers