Description
Gjallarhorn
Exotic Weapon Questline
The Gjallarhorn is hands down the BEST rocket launcher in the game! In year one it was up to RNG or Xur to acquire it. Now with Rise of Iron there is a questline to guarantee your new exotic rocket launcher!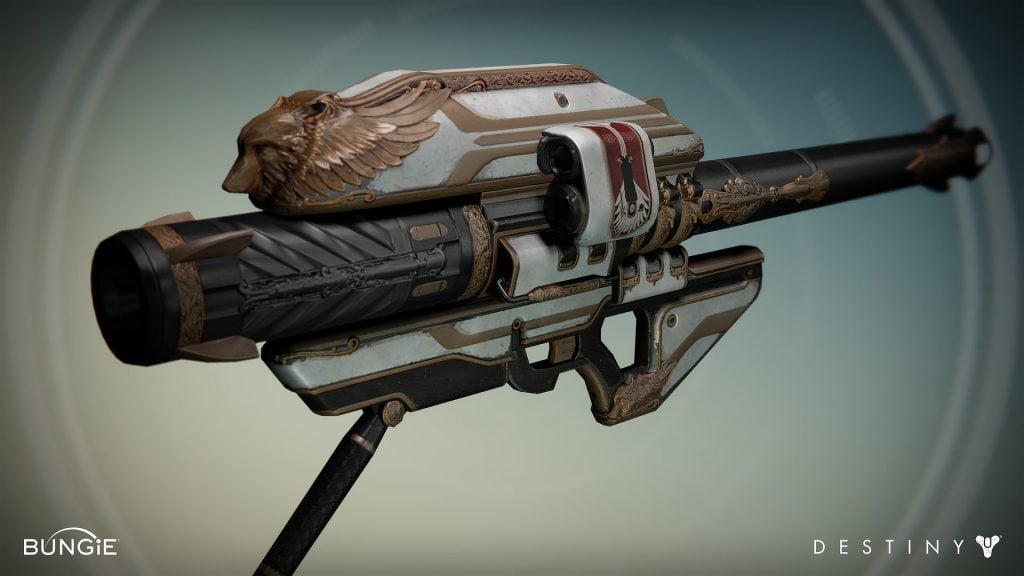 This quest takes several hours to complete.  Our Guardian.Services team is available to do all of the work for you!
The Gjallarhorn has the following perks:
Wolfpack Rounds: Rounds fired from this weapon split into tracking cluster missiles upon detonation
Middle Perk – Tracking: Shells fired from this weapon track their targets
Selectable Launch Perks –

Soft Launch

/Confined Launch/Smart Drift Control
Selectable Stat Perks – Quickdraw/Snapshot/

Speed Reload
Want to have this amazing Exotic Rocket Launcher for your own account? Our Guardian.Services team can get it for you in no time!
This service is done by account recovery only. Please fill in your login information at checkout so that we can work on your account. We will try contacting you directly to your PSN/Gamertag and Email 15 minutes before we sign onto your profile.
If you have any questions or concerns about this service please use our contact form or contact our live chat.
Frequently Asked Questions
Click the boxes below if you have any of these questions.  If there is something you don't see, feel free to use our livechat or use our contact form.
How long will it take?
Most of our services are completed within 24-48 hours. Destiny 1 services can take a little longer depending how busy we are with Destiny 2.
If I order an account recovery how will I know when you are signing on?
We always contact the customer via text/email before signing onto your account, and then again once finished.  This is why we strongly advise including your phone number before purchasing so that we can communicate with you easier.
Do I require any specific weapons or armor?
No, we will use an item manager to view what is available to use.
If I order an account recovery how do I know you won't mess with my account?