Description
Iron Banner is available from April 23 to April 30!
Iron Banner
Bounties & Rankups
Iron Banner returns in Destiny 2 with more exclusive weapons and armor!
This time around you get your rewards from completing bounties for Lord Saladin in the tower.  These bounties will reward you with powerful gear and the ability to purchase gear directly from Lord Saladin. You get rewarded 5 tokens per win, 2 for a loss.  For every 20 Iron Banner tokens you get one Legendary Iron Engram which drops Iron Banner weapons and armor.


Rankups
For our Rank Up service we will obtain the amount of tokens needed for the amount of ranks that you select. You need 20 Iron Banner Tokens to turn in for one Legendary Iron Engram which rewards legendary weapon or armor.
1 Rank Up is 20 Iron Banner Tokens
5 Rank Ups is 100 Iron Banner Tokens
10 Rank Ups is 200 Iron Banner Tokens
Note:
We will utilize the weekly Iron Banner bounties for tokens when performing this service. All drops will be recorded and sent to you on order completion.
Bounties
For our Bounty Completion service we will complete all 7 Weekly Bounties that Lord Saladin offers. For each bounty you will receive a powerful reward and 25 Iron Banner tokens to turn in for Legendary Iron Engrams.
For a list of all the weapons and armor rewards available check below.
Note:
We will not open the bounties unless otherwise specified.
THIS WEEK'S AVAILABLE WEAPONS FROM LORD SALADIN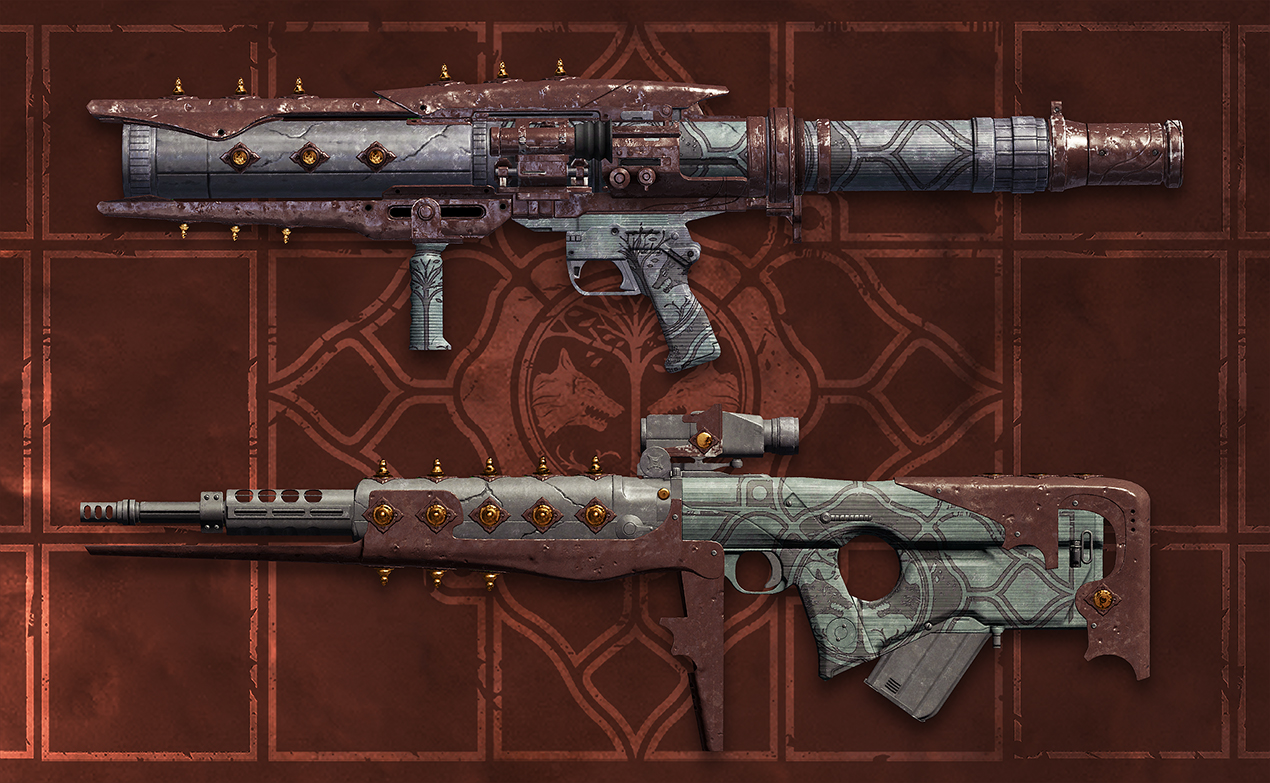 Roar Of The Bear
Talons Of The Eagle
The Iron Burden
A consumable that will decrease your Power Level by 100. By using this consumable you can complete the Triumph "Atlas, Unbound" which requires you to land 500 final blows on opponents while under the influence of the Iron Burden.
Note:
Must be 685+ Power Level.
We will use iron banner tokens to be able to purchase The Iron Burden Consumable.

The Wizened Rebuke



Orewing's Maul
The Wizened Rebuke
Crimil's Dagger
The Hero's Burden
Claws of the Wolf
Talons of the Eagle
Bite of the Fox
Swarm of the Raven
Roar of the Bear
Breath of the Dragon
The Weight Of Guilt
Heavy As Death
Volk-Cer
Requirements
Must own the

Forsaken DLC

.
Must have the base campaign completed on the desired character.
Must be Power Level 600+.
Order Options
This service is done by account recovery only. Our team will sign onto your profile and complete the service.
Make sure you fill out our checkout form with the necessary details.   We will send you a text and email before signing on.
Frequently Asked Questions
Click the boxes below if you have any of these questions.  If there is something you don't see, feel free to use our livechat or use our contact form.
Do I need the DLC?
You must have the Forsaken DLC for this service.  We have the DLC licenses on our platforms if you gameshare with a friend for yours.
Will you open my bounties?
For our Rank Up service we will utilize the bounties. You will receive a detailed list of all the rewards upon order completion.
For our Bounty Completion service we will not open the bounties unless otherwise specified.
If I order an account recovery how will I know when you are signing on?
We always contact the customer via text/email before signing onto your account, and then again once finished.  This is why we strongly advise including your phone number before purchasing so that we can communicate with you easier.
Do I require any specific weapons or armor?
No, we will use an item manager to view what is available to use.
Do I require any specific power level?
Yes.
Your characters power level needs to be 500+.
If I order an account recovery how do I know you won't mess with my account?
If you have any questions or concerns about this service please use our contact form or contact our live chat.