Description
Atheon Challenge
Checkpoint Completion
The Atheon Challenge is one of the most difficult PVE activities to complete.  It requires a very coordinated team and has to be done correctly otherwise the challenge won't count.
Our Guardian.Services team has mastered this challenge and can complete it for you without any problems!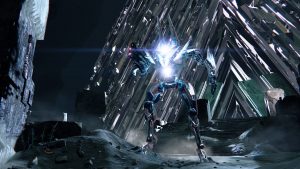 The Atheon Challenge rewards the following items:
One of the following: the Vault of Glass Helmet,  Corrective Measure, Templar Shell, Timeglass Shader, Atheons Epilogue, Fatebringer, Praedyths Timepiece, Vision of Confluence (+ an Adept primary with the challenge completion which is included in this service)
Age of Triumph Ornament
Glass Ceiling node in your Age of Triumph Record Book
Atheon Challenge emblem: "Glass and Time"

Requirements:
351 Light
You do NOT need the Atheon Checkpoint
Note: This service is not for a full heroic completion, but for the Atheon Challenge Mode only.
Currently we only provide this service by account recovery. Please fill in your login information at checkout so that we can work on your account. We will try contacting you by phone, email or directly to your PSN or Gamertag 15 minutes before we sign onto your profile.
If you have any questions or concerns about this service please use our contact form or contact our live chat.
Frequently Asked Questions
Click the boxes below if you have any of these questions.  If there is something you don't see, feel free to use our livechat or use our contact form.
How long will it take?
Most of our services are completed within 24-48 hours. Destiny 1 services can take a little longer depending how busy we are with Destiny 2.
If I order an account recovery how will I know when you are signing on?
We always contact the customer via text/email before signing onto your account, and then again once finished.  This is why we strongly advise including your phone number before purchasing so that we can communicate with you easier.
Do I require any specific weapons or armor?
No, we will use an item manager to view what is available to use.
If I order an account recovery how do I know you won't mess with my account?