We now offer even more options to increase your shopping experience at Guardian.Services!
NOTE:
Our goal with monthly subscriptions are to provide you with quick return on investment savings and benefits from the company while also giving our labor force benefits to be able to support for free and us keep low prices while paying everyone professionally.
By clients subscribing to the packages they need we can tailor our workforce to further optimize our customer experience.
---
All of the plans listed below are completely OPTIONAL.  Plans may have individual terms.   See full plan for details.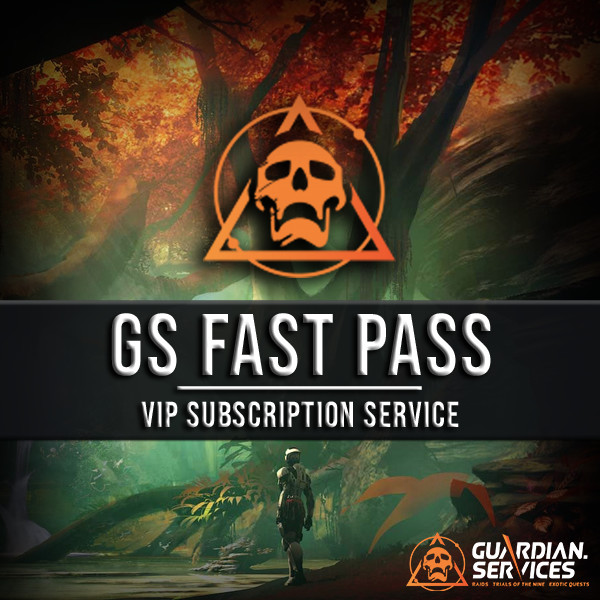 COMING SOON
GS Fast Pass Members will soon get perks of 1 or more other Subscription Plans offered on our website.   Make sure you check this page option for new features!
Original Supporters will be getting OG Club Perks <3
This pricing will be expanded into many other options very soon.  Subscribe today!
only $10/mo
Have your service completed faster with the GS Fast Pass!
The
GS Fast Pass
monthly subscription plan makes your orders automatically go to the top of our lists - marked as
Extra High Priority
to get your service done faster!
Our team will do everything possible to complete all of your orders for you as fast and professionally as we can for four weeks. It is a monthly payment of a just $10 and you can cancel at anytime.
Get MASSIVE Weekly Discounts!
E-Mailed Directly to your inbox. Our team will coordinate weekly PvE and PvP discounts and bundles open only for GS Fast Pass members.
You can cancel your subscription with us by clicking the link below or by accessing Website Payments in your Paypal settings.