Description
Scourge of the Past
Raid Completion
Black Armory's Scourge of the Past Raid takes place in a new setting and tells its very own story.
Raids are one of the toughest PvE challenges in Destiny which require high levels of skill and game knowledge along with a fireteam who works together.
It has a recommended power level of  640 and is set in Earth's Last City – a location we have never explored much throughout Destiny 1 or 2.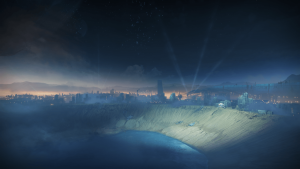 The Guardian.Services raid team can take your account to the next level by completing this challenging activity for you.

Sparrow Chest –

Included for free!
Our team will activate all sensors in the Ablazed Glory encounter to unlock the secret sparrow chest for a chance at the Always on Time exotic sparrow.
This sparrow has the Stealth Running perk which states: Enemies are less aggressive toward you while you are riding this Sparrow.

Weekly Raid Challenge – 

This weeks challenge is To Each Their Own.
The weekly raid challenge can be completed if the option is selected.   It unlocks a Triumph required for the Blacksmith title if you have obtained the Clan raid bounty from Suraya Hawthorne.  This bounty will give a Powerful Reward from the raid loot pool.
If you cannot obtain the weekly bounty from Hawthorne there will be no record of challenge completion and the triumph will not be awarded.
Each challenge can only be completed once per character every reset.
**You MUST have the Weekly Raid Challenge bounty (or have it available for us to collect) in order to get rewards from the Weekly Raid Challenge.**
Rewards
All rewards are completely RNG and not guaranteed.
Boss drops will reward raid rewards at a higher level up to 900 Power.








Always on Time Exotic Sparrow
Midnight Smith Legendary Shader
Recovered Memories Emblem



Requirements
Must have the Annual Pass.
Must be minimum 620+ Power Level.
Order Options
Account Recovery – Our team will sign onto your profile and complete the service.
Make sure you fill out our checkout form with the necessary details.  We will send you a text and email before signing on.
Play With Our Team – Join our team and complete the Scourge of the Past Raid.
Interested in the Blacksmith Triumph Seal?  We offer this service below.
Frequently Asked Questions
Click the boxes below if you have any of these questions.  If there is something you don't see, feel free to use our livechat or use our contact form.
Do I need the DLC?
You must have the Annual Pass.  We have the Annual Pass licenses on our platforms if you gameshare with a friend for yours.
What level do I have to be?
You must have access to the raid and be minimum Power Level 620+.
If I order an account recovery how will I know when you are signing on?
We always contact the customer via text/email before signing onto your account, and then again once finished.  This is why we strongly advise including your phone number before purchasing so that we can communicate with you easier.
Do I require any specific weapons or armor?
No, we will use an item manager to view what is available to use.
If I order an account recovery how do I know you won't mess with my account?