Description
The Shattered Throne is on a 3 week rotation and is NOT available at this time.
Izanagi's Burden
Exotic Weapon Questline
With the opening of Bergusia Forge the last and final Black Armory Key to unlock the Mysterious Box became available. By unlocking the Mysterious Box you start the questline for Izanagi's Burden.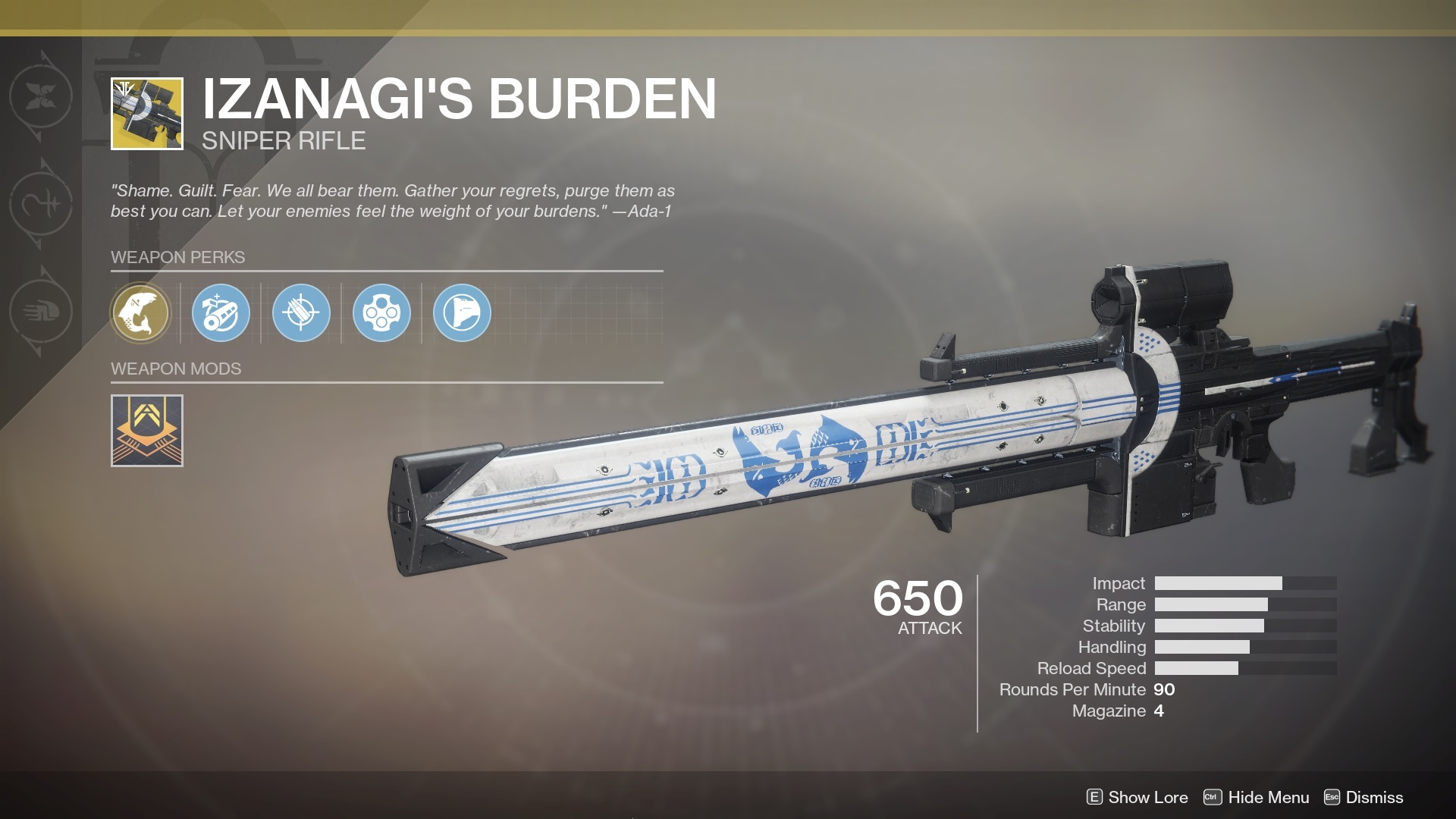 Izanagi's Burden is a Exotic / Kinetic / Sniper Rifle that comes with the special perk Honed Edge.

Honed Edge – Holding reload consumes the magazine and loads a round with additional range and damage.

Outlaw – Precision kills greatly decrease reload time.
The Izanagi's Burden Questline consists of the following steps:
Unidentified Frame – This step requires you to complete a rare Black Armory Bounty. You can get these by complete Ada-1's daily bounties and once turned in you have a random chance of getting a rare black armory bounty.
Must have a rare Black Armory Bounty available in your inventory.  If you need assistance completing the daily bounties for the chance of a rare bounty to drop we offer that service

here

.

Unidentified Frame – Complete the dungeon "The Shattered Throne" and recover an Ascendant Glass Shard for the Unidentified Frame.
This part of the quest can only be completed during Week 3 of the Dreaming City cycle.
Unidentified Frame – Complete a special version of the strike "The Pyramidion" to collect Radiant Phaseglass for the Unidentified Frame.
Unidentified Radiant Frame – Complete the Bergusia Forge.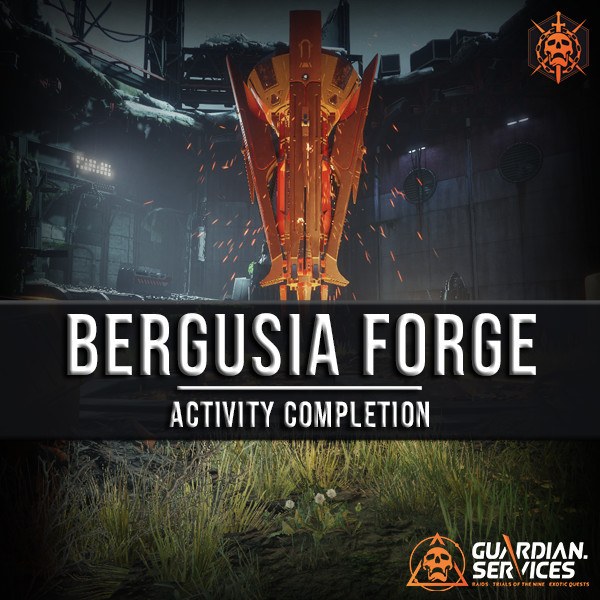 Need the Black Armory Key Mold completed?
We offer those steps in our Bergusia Forge service located here.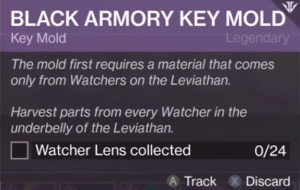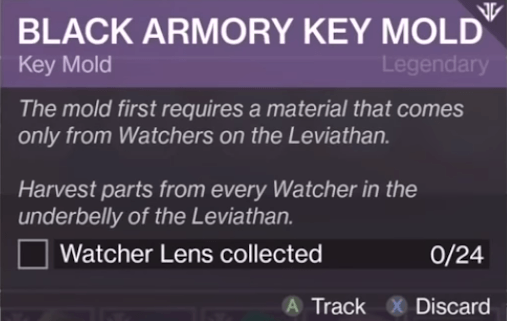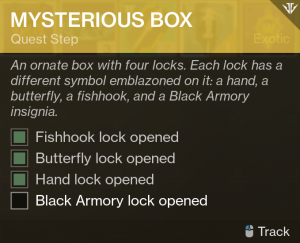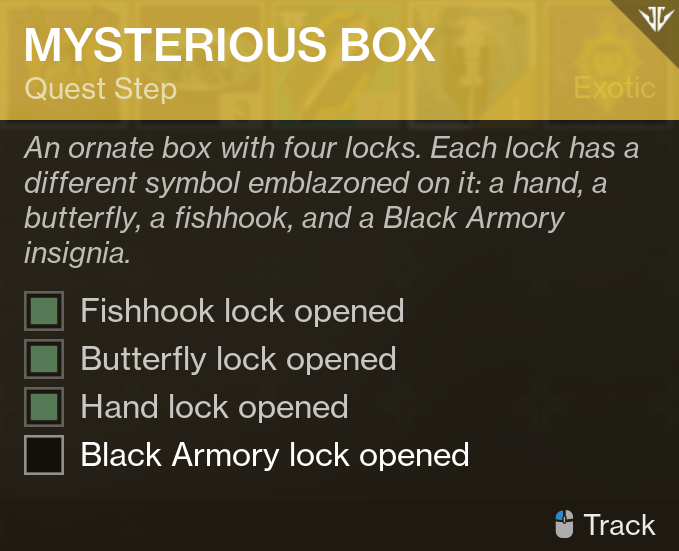 Need a rare Black Armory Bounty?
Check our our Ada-1 bounty completion service here for a chance to get one.

Note: This bounty is randomly rewarded after turning in any daily bounties and is not guaranteed.
Requirements
Must have the Forsaken DLC & Annual Pass
600+ Power Level
Must have Access to the Forge
Must have completed the Mysterious Box
Must have a rare Black Armory Bounty available in your inventory
Order Options
Account Recovery – Our team will sign onto your profile and complete the service.
Make sure you fill out our checkout form with the necessary details.  We will send you a text and email before signing on.
Play With Our Team – Join our team and complete the Forge.
Frequently Asked Questions
Click the boxes below if you have any of these questions.  If there is something you don't see, feel free to use our livechat or use our contact form.
How do i unlock the Izanagi's Burden questline?
You will need to collect all the 4 keys from the different forges (Volundr, Gofannon, Izanami & Bergusia) and unlock the Mysterious Box. Once you have completed this you will get the first quest step for the Izanagi's Burden.
We offer all the services needed for this and can help you all the way. You can find the specific forge services by clicking these links below:
What's a Rare Black Armory Bounty?
By completing Ada-1 daily bounties you have a chance to acquire a Rare specific Black Armory Bounty. These bounties are harder and longer than normal bounties to complete and is required for the first step of the Izanagi's Burden questline.
The Shattered Throne
The Shattered Throne is only available when the curse is at its strongest, which is every 3rd week.
We will complete the entire dungeon for you. Which will reward 3 powerful rewards.
The Pyramidion
The Pyramidion is a quest specific strike with special modifiers and no matchmaking at a powerlevel of 650.
Note: You do not have to be 650 powerlevel for us to complete this for you.
Do I need the DLC or the Annual Pass?
You must have the Forsaken DLC and the Annual Pass for this service.  We have the DLC licenses on our platforms if you gameshare with a friend for yours.
What level do I need to be?
You need to be 600+ Power Level.
If I order an account recovery how will I know when you are signing on?
We always contact the customer via text/email before signing onto your account, and then again once finished.  This is why we strongly advise including your phone number before purchasing so that we can communicate with you easier.
Do I require any specific weapons or armor?
No, we will use an item manager to view what is available to use.
If I order an account recovery how do I know you won't mess with my account?