Description
Gahlran, the Sorrow-Bearer
Checkpoint Completion Service
Gahlran is the final boss encounter of the Crown of Sorrow raid.
This boss requires knowledge of several mechanics along with perfect coordination in order to be defeated.
If you need assistance completing the Gahlran checkpoint we are here to help!
Guardian.Services is the #1 Destiny boosting service with the most successful order completions and customer feedback in the industry!

Triumph Completion
In the Shadow of the Kingdom of Sorrow
Complete the Crown of Sorrow Raid
Tarrabah
Submachine Gun
Gahlran's Right Hand
Auto Rifle
Calusea Noblesse
Scout Rifle
Emperor's Courtesy
Shotgun
Bane of Sorrow
Machine Gun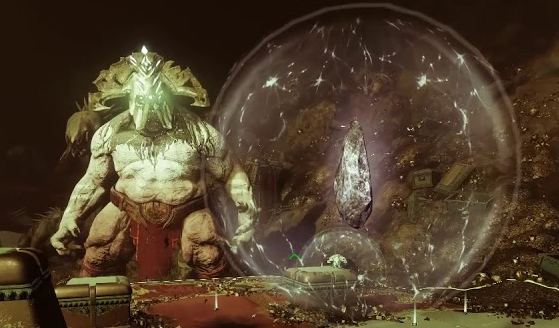 This is a Checkpoint Completion service only.
Our team will complete the final Gahlran encounter for you
This encounter rewards the Crown of Sorrow Emblem, "In the Shadow of the Kingdom of Sorrow" Triumph, and one powerful raid drop
This can be cleared once per character per weekly reset for rewards
You do NOT need to have a checkpoint.
If you are interested in a full Crown of Sorrow raid completion we offer that service

here

.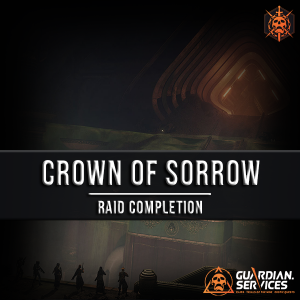 Account Recovery
Our team will sign onto your profile and complete the Last Wish raid from the Riven checkpoint.   This service includes the final Queenswalk encounter.
Make sure you fill out our checkout form with the necessary details.   We will send you a text and email before signing on.
Must be 710+ Power Level

Must have access to the Crown of Sorrow Raid
Frequently Asked Questions
Click the boxes below if you have any of these questions.  If there is something you don't see, feel free to use our livechat or use our contact form.
Do I need a Gahlran Checkpoint?
You do not need a Gahlran checkpoint for us to complete this service.  Our team will prepare one before bringing in your profile if necessary.
What level do I need to be?
We can complete this service for you as long as you are 710+ power level and have access to the Crown of Sorrow raid.
Do I need the DLC?
You must have the Forsaken DLC for this service.
If I order an account recovery how will I know when you are signing on?
We always contact the customer via text/email before signing onto your account, and then again once finished.  This is why we strongly advise including your phone number before purchasing so that we can communicate with you easier.
Do I require any specific weapons or armor?
No, we will use an item manager to view what is available to use.
If I order an account recovery how do I know you won't mess with my account?
If you have any questions or concerns about this service please use our contact form or contact our live chat.