Description
Calus
Checkpoint Completion
Our Guardian Services raid teams have mastered the final boss in the Leviathan raid.   If you are looking for assistance in completing this final part of the raid then look no further!  Our raid teams consist of veteran Destiny players who rank top 200 in completion count and completion time.
Normal Mode:
Guaranteed one 330 drop regardless of current power level (335 when you put a legendary mod on it)
Calus Tokens to redeem for more gear
A detailed list of each drop that you earned (if an account recovery is ordered)
Belly of the Beast Achievement
Embrace His Name Emblem

Prestige Mode:
Prestige mode rewards a piece of glowing armor at 330
Prestige mode rewards a different emblem named Glory to the Emperor

Equipping the emblem gives Imperial Aura (Available for two weeks once prestige mode is completed)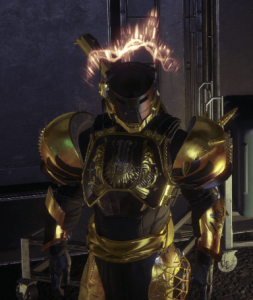 Normal Mode: 
Must have beaten the base campaign
290 Power Level is required for entrance
Prestige Mode:
Must have completed Calus on Normal Mode
 There are two order options for this checkpoint completion service:
Account Recovery:  This is our cheapest option.  One of our partners signs onto your profile and completes the activity for you.  If you are ordering an account recovery please fill in your login information at checkout so that we can work on your account. We will try contacting you directly 15 minutes before we sign onto your profile by text or email so that there are no surprises when we sign on.
Carry:  Play with our team of 5 professional partners to complete the Calus checkpoint.  This is currently only available for Normal mode completions.
If you are ordering a carry, please contact us via livechat before ordering to see the status of our available partners.
We only speak English, so please understand that while we can carry players that speak other languages we won't be able to communicate as well if you don't speak or understand English.
Frequently Asked Questions
Click the boxes below if you have any of these questions.  If there is something you don't see, feel free to use our livechat or use our contact form.
Do I need the DLC?
No you do not need the DLC for this service.
What level do I need to be?
Must have beaten the base campaign. 290 Power Level is required for entrance.
Do I really need to complete a Normal Mode Raid before ordering Prestige Mode?
Yes, your character cannot enter a Prestige Mode Raid without having Normal Mode completed on the character.
If I order an account recovery how will I know when you are signing on?
We always contact the customer via text/email before signing onto your account, and then again once finished.  This is why we strongly advise including your phone number before purchasing so that we can communicate with you easier.
How long does this service take to complete?
Most services are completed within 24 hours.
If I order an account recovery how do I know you won't mess with my account?